Top 5 ski resorts near Seattle
Crystal Mountain Ski Resort
If you are looking for a resort near Seattle, Crystal Mountain is famous for being Washington's only destination resort. The resort is also known for plenty of above-the-treeline terrain. Crystal Mountain is rather expensive and sometimes crowded because of its easy accessibility but that does not mean that you will not enjoy it. The resort is quite big and has diverse terrain, including in-bounds backcountry. Crystal Mountain is also close to the Seattle-Tacoma International Airport.
Steven Pass Ski Resort
If you are a beginner, Steven Pass is here with its ski school and dedicated learning areas! The resort is also for advanced skiers and experts, particularly for the ones who love night-skiing. Steven Pass receives a big amount of snow annually and has a great terrain. The resort has also upgraded lifts for advanced skiers and is convenient for northern suburbs. However, there are no accommodation and restaurant opportunities. The closest airport to the resort is Seattle-Tacoma International Airport.
Mount Baker Ski Resort
Mount Baker is famous for its incredible snowfall and extreme terrain. Mount Baker is an independent ski area with lodges available in nearby Glacier and lots of hotels in Bellingham. The resort is a three-hour trek from Seattle but it does not mean that it is nor worth it! Mount Baker receives a big amount of snow each year, which makes it one of the most preferable resorts compared to the alternatives. The area is for advanced skiers and experts. If you are a beginner, it is better for you to find another resort!
Mission Ridge Ski Resort
Compared to the other ski resorts in the Northwest, Mission Ridge has a drier and lighter snow. The resort is not crowded and is fit for bluebird skiing. The terrain in the resort is generally for advanced skiers since it lacks extensive beginner terrain. There is no lodging opportunity in the resort but Wenatchee is a good choice for nearby lodging and dining.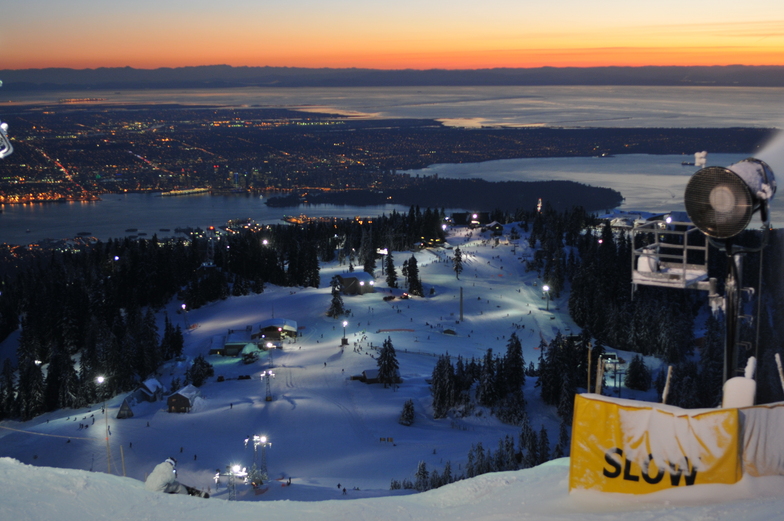 Grouse Mountain Ski Resort
Grouse Mountain is known as a tourist-friendly Vancouver escape. The resort offers the most tourist-friendly attractions. The resort is also easy to reach from downtown Vancouver without a car. Estimated closing date of the resort is May 5, 2021. Lift tickets are $72 for adults daily; $27 children ages 5-12; $52 ages 13-18; $52 for seniors. The resort has a lot of activities and amenities like rental and gear shop, ski school, night skiing, snowshoeing, sledding hill, zip line, scenic gondola, skating pond, light walk, and two restaurants, including a bar. If you want a three-day passing, three-day passes range from $69 for children to $175 for adults. Prices may change over time so it's recommended that you double-check.