TOP 5 NATIONAL & STATE PARKS IN COLORADO
Colorado's national parks and monuments display an incredible range of scenery, from shimmering dunes to roaring river canyons and thousands of years of protected human-made masterpieces. If you're considering a road trip through Colorado or searching for activities to do on a week-long vacation, here are five of the greatest national parks and landmarks to explore while you're out there.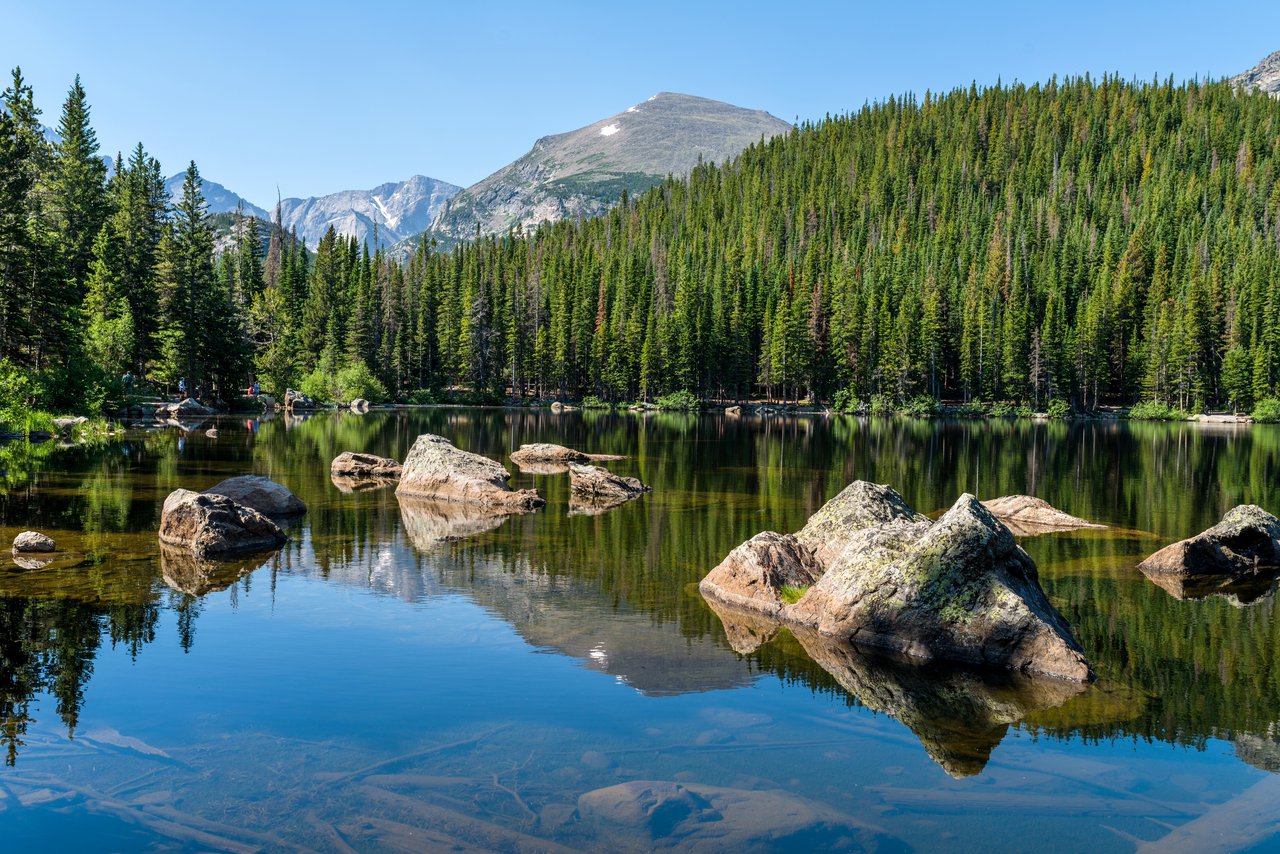 1- ROCKY MOUNTAIN NATIONAL PARK
When it comes to amazing scenery, it's not surprising to see that Rocky Mountain National Park is the most visited park in Colorado. While Colorado's numerous gorges, meadows, and dunes are all stunning in their own way, one of the state's most beautiful landscapes stands head and shoulders above the rest, it is Rocky Mountain National Park. Rocky Mountain National Park has 415 square miles of rocky terrain that you will never forget. There's plenty of outdoor excitement to be had with 300 miles of hiking paths, five campgrounds, and various fauna. Trail Ridge Road, for example, ascends 12,000 feet to provide breathtaking vistas!
2- GREAT SAND DUNES NATIONAL PARK AND PRESERVE
Great Sand Dunes National Park and Preserve is one of the country's lesser-known national parks. It's a spectacular scenery for those who put in the effort to come here. The huge sea of sand that is Great Sand Dunes National Park is a gift to discover, with stunning beauty wherever you gaze. Horseback riding, dune surfing, camping, and other activities are available here for you!
3- MESA VERDE NATIONAL PARK
Next up in our list, there is Mesa Verde that located in the state's southwest region, is world-renowned for its spectacular Ancestral Puebloan cliff houses. This well-known Colorado attraction is home to 600 cliff-dwelling settlements and some of the greatest ancient monuments in the country. While seeing all of the cliff dwellings, ancient rock monuments, and its archaeological museum is a fascinating experience, the picturesque backdrop of the national park is equally impressive. There is lots of fantastic hiking to be experienced among its beautiful scenery, with craggy mountains, lush valleys, and gorgeous canyons.
4- BLACK CANYON OF THE GUNNISON NATIONAL PARK
The beautiful Black Canyon of the Gunnison National Park, located southeast of Grand Junction in western Colorado, is one of the state's most mesmerizing views. Gazing out over its astounding depths from the craggy cliffs is truly a breathtaking experience, with incredible images and vistas of the massive chasm to be enjoyed. This Colorado National Park has great rock-climbing opportunity for experienced climbers; this is not a place where you want to stay indoors.
5- COLORADO NATIONAL MONUMENT
Colorado National Monument, with its bright red rock canyons and huge plateaus, is one of the greatest vistas of the American West. Its stunning sandstone canyons and huge monoliths, formed over millions of years, rise spectacularly above the parched and barren borders of the Colorado Plateau. Along with hiking, cycling, and horseback riding through the beautiful surroundings, one of the greatest ways to see the monument is to ride along the winding and twisting Rim Rock Drive.