TOP 5 NATIONAL & STATE PARKS IN VIRGINIA
Virginia is full of gorgeous scenery that both locals and out-of-state tourists should experience. With its shoreline, various highlands, and notably the famed and gorgeous Blue Ridge Parkway winding through the state, it's no surprise that Virginia has a plethora of state parks, national parks, landmarks, historical and military parks, and a national seashore.
1- SHENANDOAH NATIONAL PARK
The Shenandoah National Park, located in the eastern part of the state, is a large and picturesque attraction that is also one of the most popular parks on the East Coast. The mix of valleys and mountains in the Blue Ridge Mountain Range creates spectacular scenery, and trekking the park's miles of trails is the most popular method to view them all.
2- GREAT FALLS NATIONAL PARK
Once you see Great Falls National Park, where the Potomac River falls over craggy rocks and winds through the canyon, it's difficult not to be astonished. Swimming is forbidden due to the deep and dangerous river currents. Instead, come here to climb along the rocky cliffs of Mather Gorge, explore the tourist center's museum, and see the three falls' views near the parking lots. Pets are welcome here, unlike in many national parks, but must be kept on a leash at all times. On weekends and holidays, this park can get crowded, resulting in long lines to enter.
3- GRAYSON HIGHLANDS STATE PARK
If you like mountains and picturesque landscapes, this Virginia state park is worth a visit. Grayson Highlands State Park is located nearby the state's two highest mountains, Mount Rogers and Whitetop Mountain. Hiking routes connect to falls, and there are campgrounds and a tourist center in the park. This Park is widely regarded as one of the greatest in the country.
4- HIGH BRIDGE TRAIL STATE PARK
The High Bridge Trail State Park is home to the 31-mile-long High Bridge Trail, which is suitable for equestrian riding, bicycling, and trekking. It is Virginia's longest pedestrian bridge and one of the longest in the United States. Bikes may be rented in adjacent Farmville, and parking is available in two areas near the bridge. The Park is open from sunrise to sunset, but there are special park activities that permit after-hours entrance throughout the year, such as a Firefly Festival, special Stargazing nights, and even an overnight camping option on the bridge.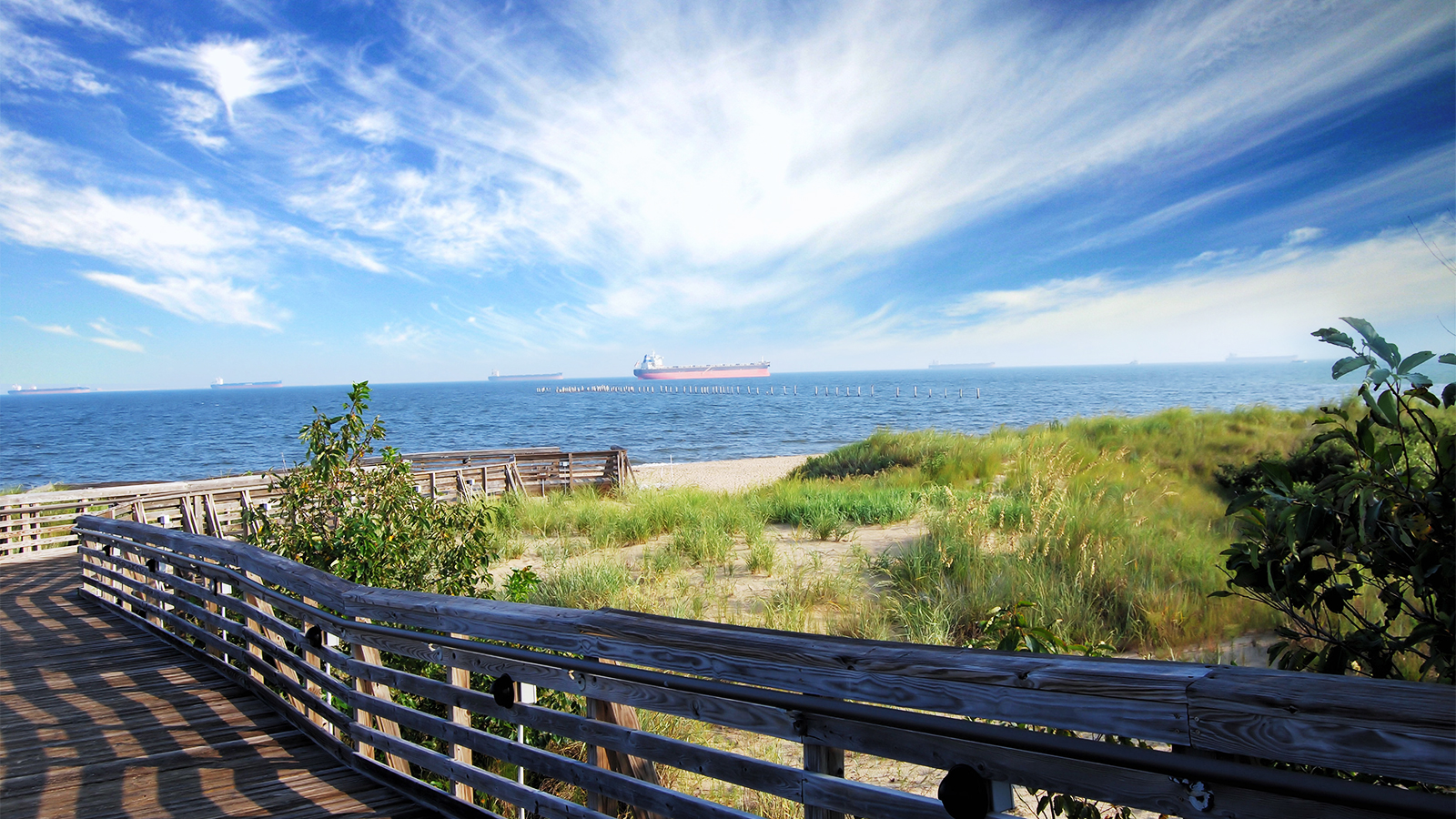 5- FIRST LANDING STATE PARK
The First Landing State Park is one of Virginia's most attractive state parks, serving as an escape inside Virginia Beach's metropolitan region. The Park, which encompasses 2,888 acres and is excellent for trekking, bicycling, canoeing, swimming, and fishing, is a favorite weekend retreat in Virginia. There are around 200 campsites here, as well as cottages for overnight stays. Pets are welcome to stay at a campground with you for an additional charge per night. There are 19 miles of trekking and bicycling paths here, with bicycle rental options at the park store.