1. Terwilliger Hot Springs
In the Willamette National Forest, Terwilliger Hot Springs is one of the most popular bathing locations. Also known as Cougar Hot Springs, it is well-known for its gorgeous environment and a variety of bathing pools. The Forest Service has created a fantastic pair of hot springs pools, complete with eco toilets, an open deck for watching and changing, a nice route, and a short trek. Super rustic, kind folks, and gorgeous hot springs! It's a great spot to spend the day relaxing, meeting new people, and meditating.
2. Umpqua Hot Springs
Umpqua is a popular hot springs location for those searching for a middle ground that isn't overly man-made but also isn't as primitive as others. The three hot spring pools, one of which is covered, are located immediately above the North Umpqua River on a mineral deposit. A tub covered by a rustic wooden building is also available at the hot spring. Overall, it'll be a pretty peaceful trip. You are highly recommended to try the different pool temps. Beware though, it can be difficult to access in winter.
3. Bagby Hot Springs
Bagby offers developed hot springs in an undeveloped landscape. This popular bathing site has three unique bathhouses with a variety of soaking possibilities. To get to Bagby, you'll need to travel over gravel and woodland roads, thus comprehensive directions and a map are recommended. Private baths are also available, as is the public bath, which is open to all visitors. Even if you don't feel like soaking, the route is very stunning with the lush forest's overgrowth of trees.
4. Paulina Hot Springs
A two-mile stroll along the shores of Paulina Lake leads to this remarkable hot spring. The hot water seeping in from deep beneath is cooled by little waves from Paulina Lake. During the summer, the hot springs are quite popular, although you may enjoy a solitary dip on weekdays and early mornings. But apart from summer, they have very few tourists due to their tiny size and location on the beach, and are ideal for a much-needed break from urban life.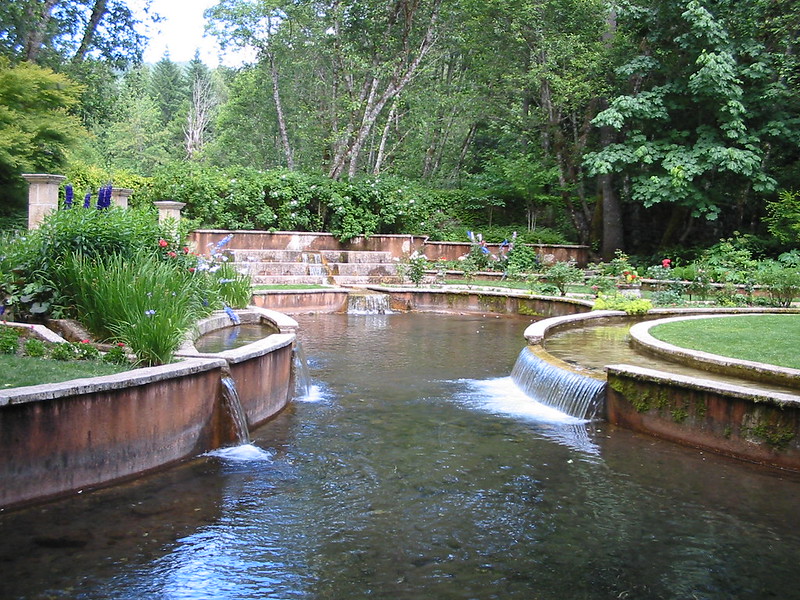 5. Belknap Hot Springs
Belknap is the epitome of a hot springs holiday. A resort, campsite, and an excellent collection of gardens are all part of this commercial business. Belknap also has two private natural hot spring pools with patios and sun chairs. These springs, which are about an hour and ten minutes outside of Eugene, provide ideal soaking temperatures of 92° F in the summer and 102° F in the winter. The pool even has color-changing lights to add to the overall peaceful and pleasant experience.