Top 5 Kayaking Spots In Chicago
Lake Michigan is an excellent place to go if you want a good view of the Chicago cityscape. There are various beaches and launch spots within a short driving distance of downtown. North Avenue Beach in Lincoln Park is a wonderful spot for a lake launch. However, during the summer, the beach can get fairly crowded.
Paddle south along the shoreline to get a new perspective on the city. Be aware that the lake can be rough, especially when it's windy, and that there's often other boat traffic, making it less enjoyable if you're a beginner.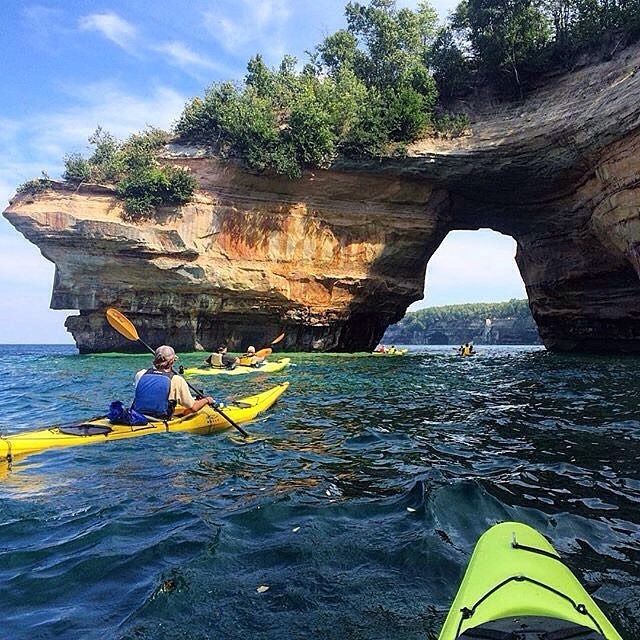 If you're visiting Chicago and want to explore the city in a unique way, this is the way to go. While floating down a tranquil river lined by wineries, restaurants, and gelato stores, you may take in the towering architecture. Keep in mind that this isn't a particularly clean city river, so you'll want to stay upright in your kayak, which shouldn't be too tough because this is a tour that most novices will like. Paddling the Chicago River is a wonderful opportunity to visit a truly lovely city, despite the less-than-ideal water condition.
The Chicago River divides the bustling Loop from the more relaxed River North neighborhood. For those looking for a more tranquil and peaceful urban kayaking experience, River North is ideal. Paddle past the Kennedy-owned Merchandise Mart and up the Chicago River to see some of the city's oldest factories.
Fortunately, you may dodge the commotion of The Loop by renting a kayak from the riverbank at River North. Wateriders, which is about a 10-minute walk from the Merchandise Mart, is the finest place to rent a kayak in the River North region.
The Skokie Lagoons join seven lagoons on the Skokie River in a pleasant and easy-to-navigate network of twisting and turning canals. The waterways are small, which I prefer because kayaking through low-hanging tree branches and shoelace streams gives a much more intimate experience. Because they provide access to nature in such close proximity to the city, the lagoons are a fantastic, practical option for an afternoon trip that is both kid and pet friendly.
However, it takes a little paddling to actually feel like you've left the city behind. You can still see and hear the heavy traffic nearby when you first get out on the ocean. However, as you travel deeper into the lagoon channels, which are thick with lush trees, greenery, and wildlife, those sounds begin to fade. It may not be a complete escape from the city's chaos, but it is still a wonderful oasis and a healthy dose of nature's medicine.
Starved Rock State Park, with its beautiful landscapes and forest ledges, presents kayakers with a perspective of diverse landscapes. Kayaking on the scenic Fox and Illinois Rivers is an excellent way to see this delightful landmark. The Big Vermillion River offers a more rapid whitewater experience as well.