Top 5 ski resorts in North Carolina
Appalachian Ski Resort
Appalachian mountain is the closest resort to Charlotte and sits at 4,000 feet, which makes it the lowest North Carolina ski resort. When it comes to skiable acreage, it is the smallest with only 27 acres. The resort is also famous for teaching beginners how to ski in its largest independent ski school named French-Swiss Ski College. Appalachian is also loved by families and advanced skiers who are fond of late-night skiing and ice skating. Besides, the resort has an elegant restaurant with a fireplace and ski shops. If you are looking for a resort with accommodation and restaurant opportunities, Appalachian is for you!
Sugar Mountain Ski Resort
Sugar mountain is a big mountain with its 125-acres of skiable terrain at 5,300 feet, which makes it the largest ski area in North Carolina. If you are fond of "vast mountain" experience, the resort has an incredible vertical drop of 1,200 feet. Besides, Sugar Mountain has also 21 slopes on the high-speed detachable six-passenger and four-passenger chairlifts. Some of the slopes are suitable for night skiing and snowboarding. If you are an adrenaline junky, the resort is for you with skiing and snowboarding opportunities. For those wishing to stay and experience the atmosphere, Sugar Mountain offers accommodation options with its hotels.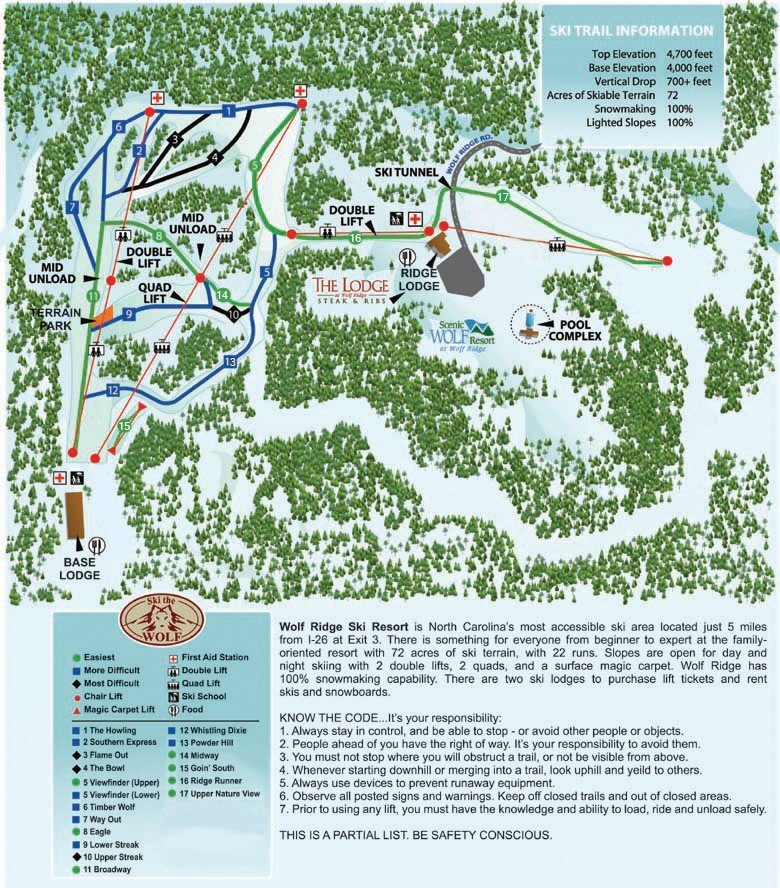 Wolf Ridge Ski Resort
Wolf Ridge Ski Resort is North Carolina's easiest ski destination in terms of accessibility. The resort is 30 miles north of Asheville, which makes it perfect for those who wish for a weekend trip. The resort is rather small and can get crowded quickly because of its size. With its 15 trails and four lifts, you can reach the top of the mountain. The resort also has a night skiing option. Other opportunities are available too: gift shops, rental shops, ski school, restaurants and lodges.
Cataloochee Ski Resort
Situated a few miles from the South Carolina border, Cataloochee is less than 3 hours from Atlanta. With its 18 slopes and amazing trails, the resort offers an amazing skiing experience for beginners and intermediate level skiers. Cataloochee has double, triple and quad lifts so that advanced skiers and experts can also benefit from the resort. Taking 50 acres of skiable terrain, the resort is rather crowded. The resort has also an array of restaurant and lodging options. If you wish to go to local bars, the resort also has a lot of bars to enjoy after skiing.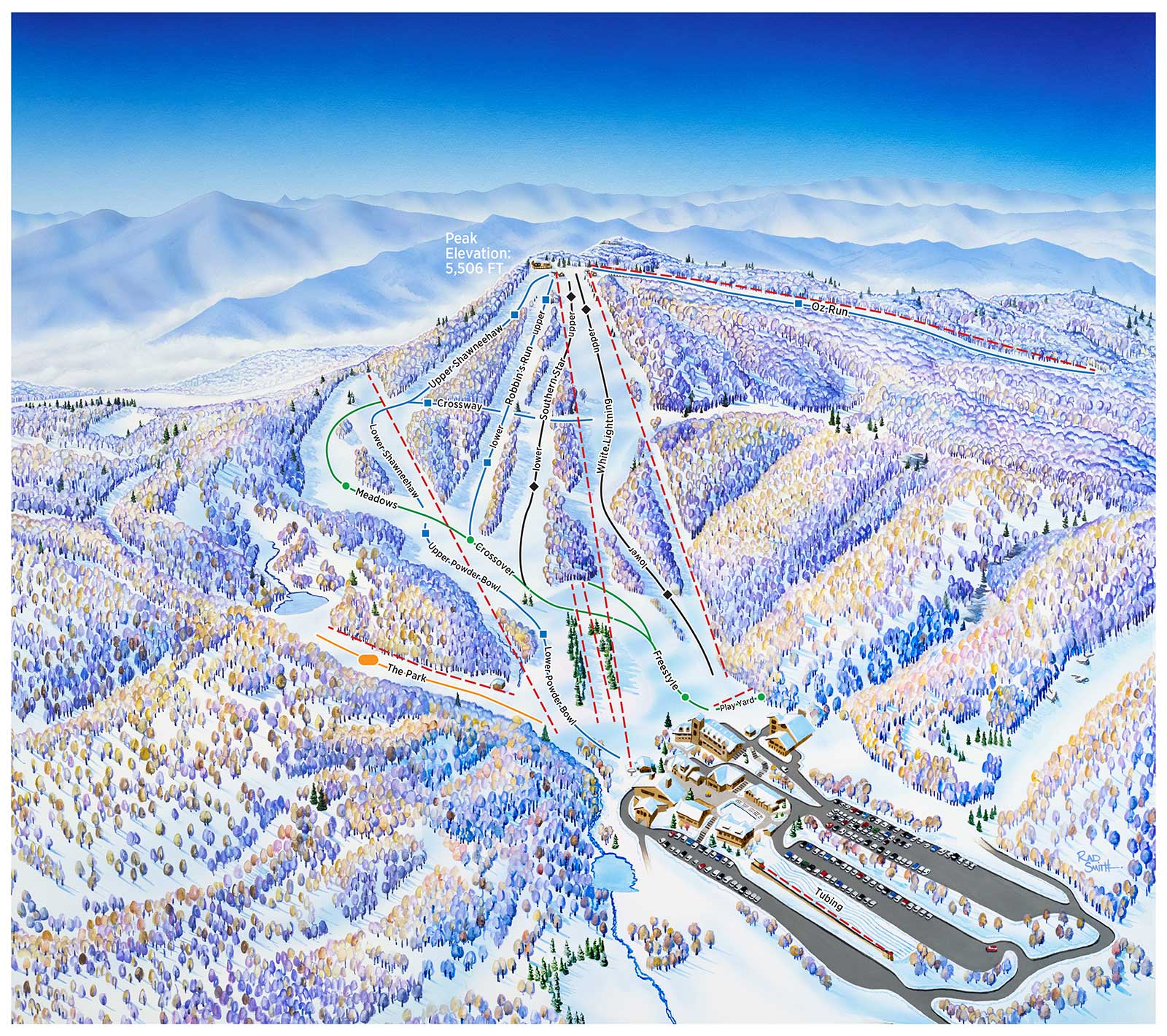 Beech Mountain
Beech Mountain, with its 5,506 feet, is one of the highest ski resorts located in North Carolina. With its 95 skiable acres that have 17 trails, the resort is suitable for both beginners and advanced skiers. Non-skiers can also enjoy playing in the snow and watching the landscape. The resort has some other alternative opportunities: tubing park, outdoor skating rink, restaurants, two sport shops, lodges.