TOP 5 NATIONAL & STATE PARKS IN KANSAS
Kansas is a Midwestern US state containing 26 state parks, including the well-known Prairie Spirit Rail Trail. Kansas state parks provide something for everyone, with activities ranging from trekking and road cycling to boating, camping, and equestrian riding.
1- KANOPOLIS STATE PARK
Because of its breathtaking beauty, Kansas' first state park remains a local legend. Experience 2,000 acres of bizarre scenery that will make you forget you're in Kansas in any way. Kanopolis State Park is a 2,000-acre state park and animal refuge in eastern Ellsworth County, nestled among the undulating hills, cliffs, and woodlands of the Smoky Hills. The Park, located southwest of Salina, is home to a 3,500-acre lake that offers fishing, swimming, boating, and paddling.
2- TUTTLE CREEK STATE PARK
Tuttle Creek State Park is located on the Big Blue River and surrounds Tuttle Creek Lake, which was designed for flood prevention but now offers a variety of recreational opportunities. Visitors may explore creeks and tallgrass prairie along the coastline in boats and kayaks. Every year, the state park also hosts the Country Stampede Music Festival.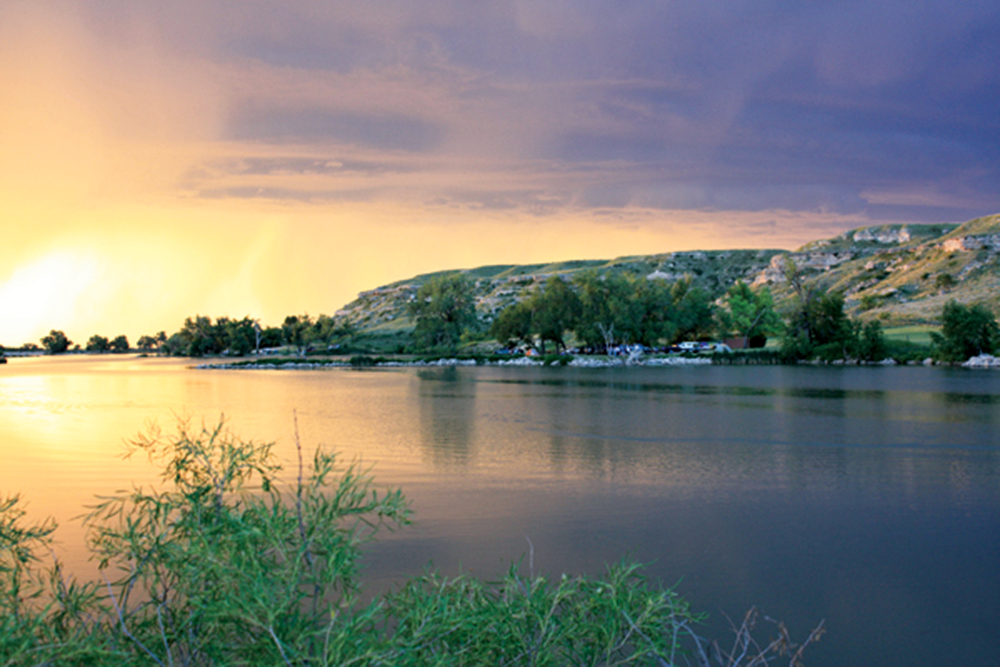 3- LAKE SCOTT STATE PARK
Lake Scott State Park in Scott County is a 1,280-acre state park and leisure area that surrounds the early summer freshwater Lake Scott. Lake Scott State Park is a great place for the whole family to go fishing, camping, and trekking. However, it is the history of Lake Scott that distinguishes it from other recreational sites. When you come, don't forget to look for ancient historic homes, battles, and ancient monuments that tell the tale of our state's past.
4- WILSON STATE PARK
Wilson Lake, located in the midst of the Smoky Hills, is often regarded as the most picturesque in Kansas. It is surrounded by magnificent rock formations and distinctive terrain, making it one of Kansas' greatest state parks for anybody interested in landscapes. The famous state park provides a wealth of outdoor and leisure activities on one of the state's premier water recreational parks, ranging from water-based activities like boating, fishing, and swimming to land-based activities like trekking, road cycling, horseback riding, camping, and birdwatching. It's the very definition of an "outdoor paradise"! A must-visit spot if you're one of those who can't get enough of nature.
5- EL DORADO STATE PARK
El Dorado State Park, located three miles east of El Dorado in Butler County, is the biggest of Kansas' state parks, stretching approximately 4,000 acres along the eastern and western banks of El Dorado Reservoir. With its distinct fishing and kayaking options, it's no surprise that El Dorado State Park is one of Kansas' top attractions for anybody wishing to throw a line or spend a day on the water. This park is easily accessible and offers stunning beauty all year.